Get to Know the Tech & Safety Features of the 2023 Jeep Wrangler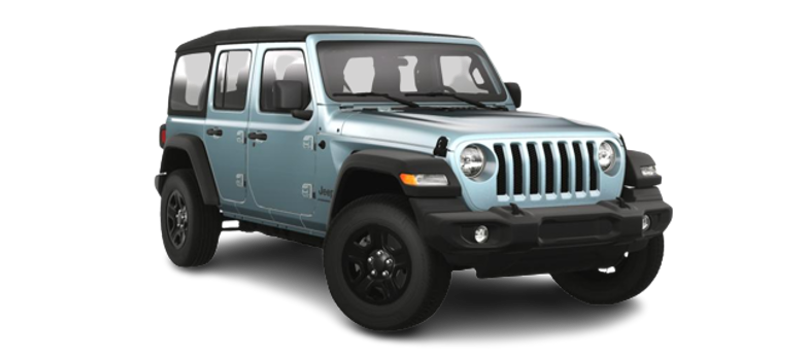 The 2023 Jeep Wrangler is a powerful Jeep that is fun for off-roading as well as travels on the various interstates and highways of Ohio and beyond. You'll find that there are some incredible tech and safety features waiting for you in this new model year. At Glockner CDJR of Portsmouth, we'll show you it all when you schedule or stop in for a test drive.
Tech Features of the Jeep Wrangler
Jeep has always made sure that there are new and innovative features in its vehicles - and the 2023 Wrangler is no different. The intuitive technology makes it easier to stay connected and have everything close by.
Wi-Fi Hotspot
There are all sorts of reasons to want to be connected to Wi-Fi, and an in-car hotspot makes that easier. The 4G LTE hotpot allows up to eight devices to be connected within a 50-foot radius. This makes it easier to stream music, play movies, and so much more.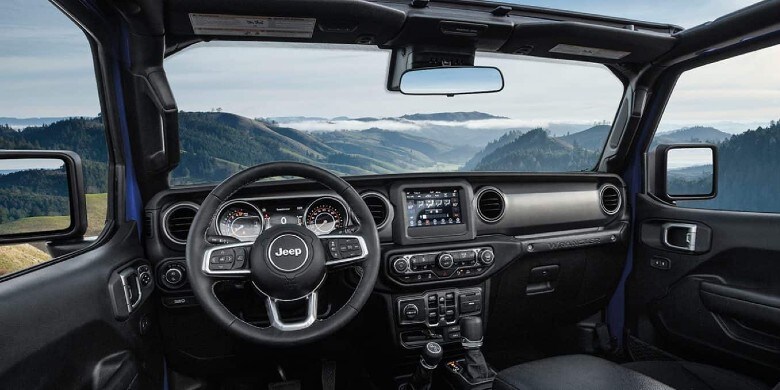 Uconnect System
Technology is easier to tap into with the Uconnect system. It can be controlled through the touchscreen as well as voice commands. Depending on the trim level of the Wrangler, the screen can be up to 8.4 inches. The system allows you to have a connection hub for maps and everything else that's needed for your adventures.
Off-Road Camera
An available front-facing off-road camera makes it easier to see what obstacles may be coming up. You can avoid potholes and more as the camera view shows up on your Uconnect touchscreen.
Ask Alexa
You can use voice commands to ask Alexa for all sorts of things. While you're still at home, Alexa can help you with checking fuel levels and sending directions to your Wrangler. And as you're headed out the door, Alexa can even get the engine started.
Smartphone Connectivity
Connect your smartphone to your Jeep. This allows you to access some of your favorite apps, including weather, maps, and music. With a voice command, you can send and listen to texts, make phone calls, and more - all without having to take your hands off the steering wheel.
Safety Features of the Jeep Wrangler
You should feel safe when you're in your Wrangler, and Jeep has made sure of it.
The 2023 model year includes more safety features than ever.
Blind Spot Monitoring
Blind spot monitoring combined with rear cross-path detection gives you a second set of eyes. Even when you use all of the mirrors, there are going to be things that you can't see. To avoid a collision with a vehicle or a person, some sensors will tell you if there's something in your blind spot. Further, if someone is crossing behind you, such as in a busy parking lot, you'll be told.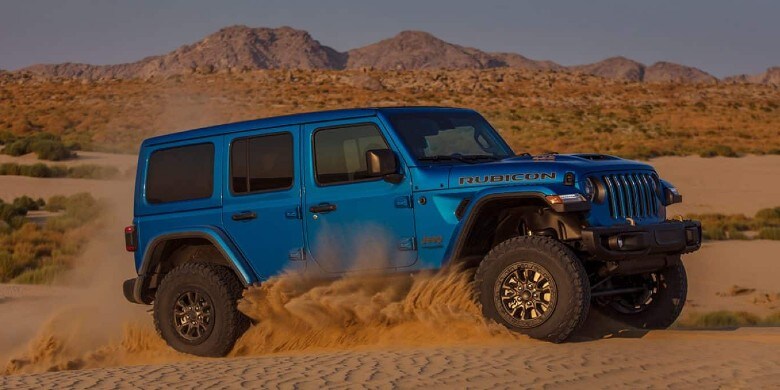 Forward Collision Warning
If someone brakes suddenly in front of you or cuts you off, there's the potential for a forward collision. You'll receive an alert so that you can act appropriately. And, if you don't respond, the brakes will be engaged automatically as a way to prevent a possible frontal impact.
Adaptive Cruise Control
Cruise control has always made it possible to maintain a speed on the highway. Adaptive cruise control takes into consideration the speed of others. If people in front of you brake, the speed adjusts to a lower setting. Then, when the speed picks back up, your Wrangler will go back to the speed that you have it set at. The stop-and-go feature can make it easier for you to relax while driving.
Automatic High-Beam Headlamps
Intelligent lighting will sense when you need a brighter view and turn on your high-beam headlamps. It can ensure that you get the visibility you need at night while also being courteous to other drivers.
Park Assist
Park assist is an available feature that is possible with the ParkView rear backup camera as well as a forward-facing camera. You can back in, park, and even parallel park with a pro because of having more visibility as well as some driver-assist technologies working to help you.
Explore the 2023 Jeep Wrangler Further
The tech and safety features certainly make the 2023 Jeep Wrangler an absolute joy to drive. Plus, you'll find that the features offer more confidence and convenience, providing an incredible driving experience on (and off) the road.
When you're ready to see how all of the features come together and discover the various trim levels, schedule a test drive. Contact us for your test drive online or stop into Glockner CDJR of Portsmouth during our dealership hours to take the newest Wrangler for a spin.